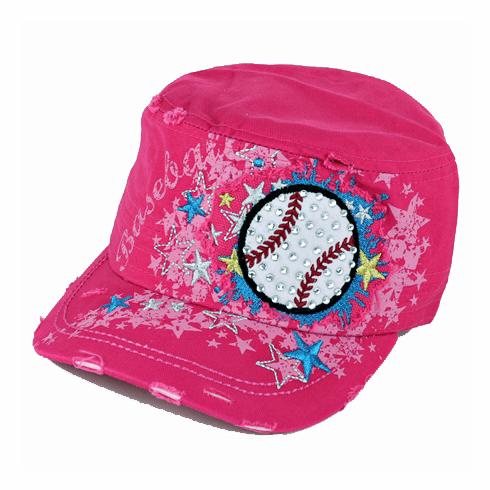 Women's Pink Vintage Rhinestone Cadet Cap
ONLY 1 LEFT!
Women's vintage rhinestone baseball hat. This "distressed" military style hat is comfortable and good looking. It is roughed up a bit and purposely frayed, giving it an aged look. The rhinestones on the baseball make it shiny...embroidered stars.
Adjustable cap, 100% cotton.
Limited quantities.