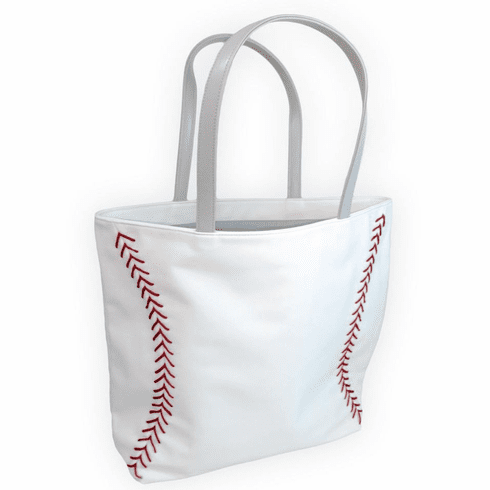 White Baseball Tote Bag
LESS THAN 4 LEFT!
This White Baseball Tote Bag is made from actual baseball material, including genuine red stitching. It is great for carrying whatever you need for the big game, shopping, work, school, or travel.
Measures appx. 17" wide x 13" tall (plus 9" handles) x 3" wide.
~ Quality construction with double reinforced handle straps for cushioned comfort.
~ Durable soft inner lining.
~ One zippered pouch and two open pouches on inner walls.
~ Soft magnetic closure.
~ Heavy duty canvas bottom.
Made with authentic baseball material - a really high quality synthetic leather that is durable and soft...very realistic looking and feeling.
Click here to see all of our Baseball Material Gift Items!