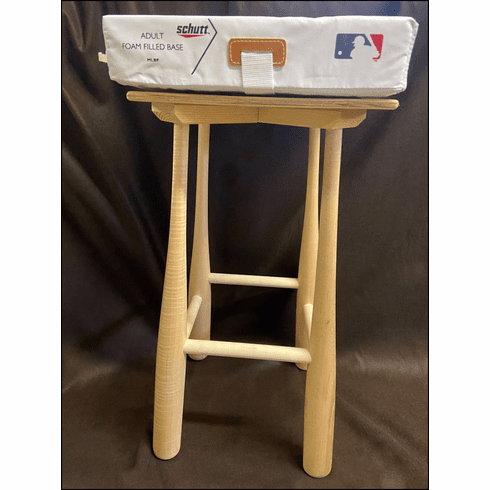 Baseball Bat Bar Stool
ONLY 3 LEFT!
Imagine how surprised your friends will be when they see these unique bar stools next to your sports bar area!
Made with 4 blank natural wood baseball bats and an actual foam filled baseball base...these unique stools are both sturdy and comfortable. A full 30" tall and solidly built to withstand years of use.
Each bat stool is $249.99 plus shipping.
Gift wrapping not available.