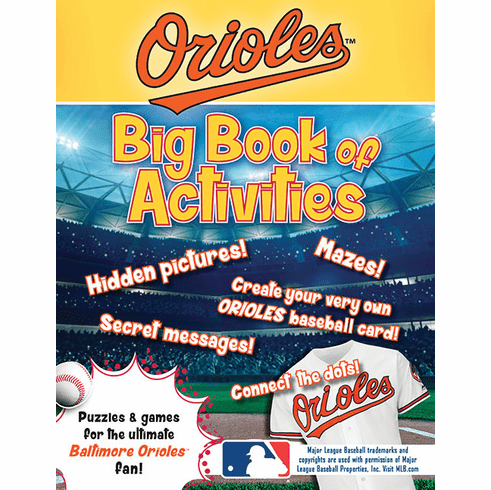 Baltimore Orioles: The Big Book of Activities
ONLY 1 LEFT!
Batter up, Orioles fan!
Grab your Orioles jersey, some crayons, and a pencil and step up to the plate!
~ Draw the Orioles logo.
~ Create your very own Orioles baseball card.
~ Decode secret messages.
~ Connect the dots to find a Orioles hidden image.
~ Solve baseball-themed mazes.
~ And much, much more!
Paperback, 8.5" x 11", 64 pages.